Welcome to Absolute Marketing Solutions – a digital marketing agency
whose goal is to put you on the mobile map
We have a passion for working with clients on their projects all over the world
Headquartered in Tampa Bay, Absolute Marketing Solutions is an award-winning, full-service digital agency established in 1999. Alfred Goldberg, a Tampa Bay native, and his business partner, Dumitru Vlad, founded the company. Our mission is simple, we strive to help small and medium-sized enterprises achieve their business objectives using a combination of the latest technologies and innovative marketing strategies.
In the early days, our business focused on developing applications for the now-antiquated Palm Pilot. Since then, Absolute Marketing Solutions has evolved in both its client portfolio and services offered as new digital technologies have emerged. The company has grown to have more than forty employees in three countries. Already considered a pioneer in mobile app development, we have also developed a superb reputation in digital marketing. We help clients craft strategies using the latest digital best practices in SEO, social media marketing, advertising campaigns, web design and much more.
In order to help our clients achieve superior results, we have always strived to remain on the cutting edge of new technologies. In 2016, Absolute became a thought leader in 360˚ video, virtual and augmented reality, and other emerging video technology platforms. Recently, the firm has begun to explore marketing applications of the Internet of Things (IoT).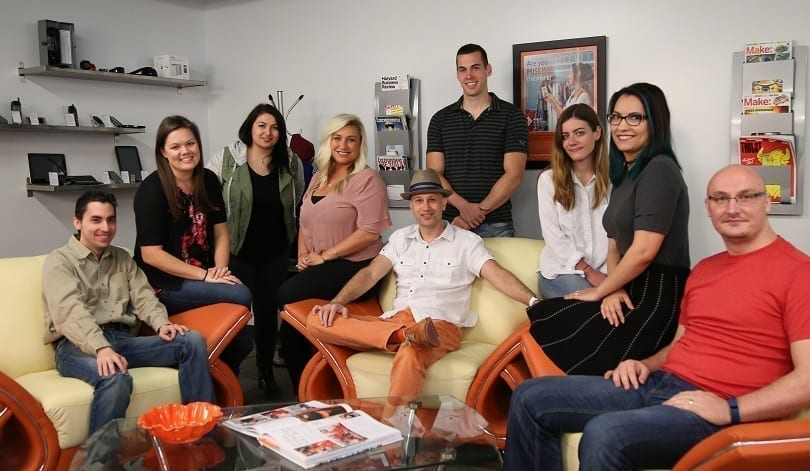 Contact our Web Design Team
When you're a digital agency, you can never become comfortable with what you knew yesterday, as it might not be relevant today. We strongly believe that the only constant is change. Technology and the way in which consumers engage with brands are both in a constant state of change. Absolute Marketing Solutions has a passion for delving into the minds of consumers and crafting a strategy to help our clients achieve the results they seek.

What sets Absolute Marketing Solutions apart from the other marketing agencies is our holistic approach to everything we do. We research and collect information about our clients, their products and services, and their industry to get a full picture of who they are, and where they need to be. We don't just build websites, we create recommendations and develop solutions based on meaningful research and over 15 years' experience. At Absolute Marketing Solutions, we fully explore the problems at hand and find a solution that best fits your needs and achieves your objectives. Working alongside our clients, in partnership, to craft strategies for success. Our core philosophy is REACH - results, education, accountability, creativity, and humor, and we apply it to every project, client, and interaction we have.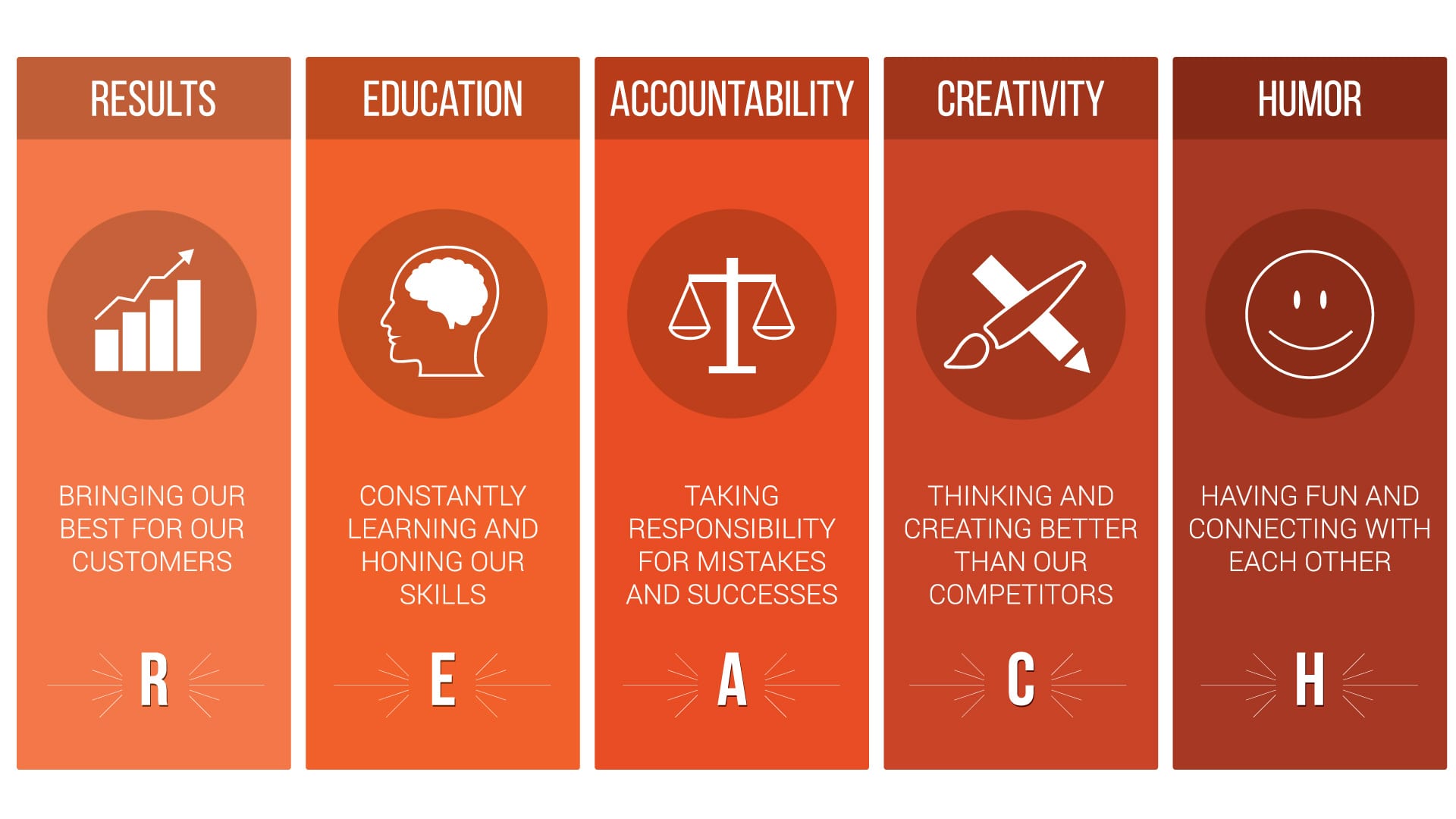 Although Absolute has worked with companies all over the world, we are especially proud of the local companies we have served. Some local companies and brands that we have worked with include Pepin Distributing Company, the Tampa Bay Lightning, the Tampa Bay Buccaneers, Taco Bus, Tampa's Museum of Science and Industry (MOSI), the Florida Holocaust Museum and Ciccio Restaurant Group.
Absolute Marketing Solutions has won several awards each year for its excellence in website design and digital marketing. It is the proud recipient of multiple Horizon Interactive Awards, the W3, the American Business Awards, the Communicators, and the Hermes Creative Awards. The company has worked on more than 200+ projects worldwide since its inception.
The Absolute Marketing Solutions team is a collective of top level programmers, web developers, graphic artists, content creators, editors, marketers and video production specialists. Together, we forge compelling content and deliver it to our clients' audiences using the latest in digital technology. We are Google Partners and are certified in Search, Analytics, Fundamentals and Mobile Advertising. Work with us to achieve uncommon success for your brand or company.
Our team is a diverse group with many talents across the digital realm. We are capable of delivering powerful results and have a passion for working with clients on their projects all over the world. For more information, contact us today!