SEARCH ENGINE OPTIMIZATION
Offering Tampa SEO services to increase your brand's visibility online
Absolute Marketing Solutions is a Tampa SEO service provider that understands that a great website is only as good as the consumer's ability to find it. That's why we take a comprehensive approach to search engine optimization, focusing on your site's infrastructure as well as its content. We utilize a bevy of tools including technical SEO, website audits, keyword analysis, link building, content creation, media monitoring, and social media to optimize both on-page and off-page.
We are a certified Google Partner and have employees with years of experience employing powerful, white-hat SEO strategies that have driven real sales results for our clients.
When we start an SEO project, we first examine our clients' goals. What is the purpose of your website? What does a conversion look like for your company? Are there products sold on your site? Is the use of your website to generate leads or awareness? We then do a site audit to determine how effective the website is in achieving those conversions. From there, we utilize best practices to develop a strategy to increase your online visibility in searches for the key terms that are essential to your business.
After performing this analysis, we then do a digital audit to determine how effective the website is in achieving those conversions. Using SEO industry standard tools, we can identify niches, opportunities, as well as understand your competitors' efforts. From there, we utilize best practices to develop a strategy to increase your website's visibility in searches for the key terms that are most relevant to your business.
Our team then delves into your website and strengthens the design, content, information architecture, and ensures that all technical aspects of SEO are executed. This can include updating meta descriptions, alt tags, page titles, and more.
Like all of our digital marketing efforts, monitoring results is a top priority. We track keyword rankings over time, so you can see how your organization's position in the search results change as we execute our custom SEO strategy based on your organization's objectives. At Absolute Marketing Solutions, we pride ourselves on delivering results for our clients and helping them achieve their goals.
Contact our Web Design Team
The Rules of SEO are Always Changing
The rules for search engine optimization can appear elusive. Best practices continue to evolve. What was a standard technique one day may be passé - or even harmful the next. To draw people to your website, you need a company that regularly studies SEO best practices and has the talent to apply them creatively and successfully.
After your site has been optimized and submitted to the search engines, we continue to keep a tight ship. We use our tools to monitor web performance, identify issues as they arise, and fix them promptly to ensure that your website is up-to-date with the best SEO practices.
Keyword Research
Many organizations have a list of keywords they want to rank for that pertain to their products, business, or services. In the SEO landscape, your website needs to have a healthy balance of long-tail keywords as well as semantically-related keywords as well. Through our comprehensive research and audit period, the team at Absolute works with you to determine the most effective keywords to pursue based on search volume, keyword difficulty, and a number of other search verticals such as local pack, instant answers, and ads that all play a role in search engine page results.
Link Building
Several years ago, SEO's employed unethical, black hat tactics to acquire as many backlinks as possible. As Google became a more intelligent, sophisticated search engine, these strategies became harmful to websites. Effective link building is no longer about the number of inbound links you have coming to your website; it's about the relevance, authority, and quality of those links.
Our Tampa SEO specialists conduct a full backlink audit of your website to ensure that all links, benevolent and toxic, are monitored and managed. We have worked with clients to clean up spammy, harmful backlinks that have caused their websites to be penalized and be demoted in Google's search engine page results.
Through genuine outreach, white-hat SEO practices, and industry research, our Tampa SEO specialists have successfully raised domain authority for our clients' websites over time.
Content Production
SEO is not a standalone process; it is an essential moving part in your brand's overall digital marketing strategy. Using our list of keywords and content audits from your competitors, we craft recommendations for blogs, white papers, case studies, services pages, in addition to content placement, to boost rankings and improve SEO. To learn more about how content strategy can improve your SEO results, click here.
SEO Reporting
Based on your goals and specific business needs, our team at Absolute Marketing Solutions provides a comprehensive report at the beginning of each month, detailing the changes and improvements from the month, quarter, or previous reporting period. Our reports are not simply for the sake of providing a report: our purpose is to give you insights that will inform your business decisions. We schedule monthly meetings to discuss results and provide further recommendations to improve your organization's online presence.
SEO CASE STUDY: LASER LOCATORS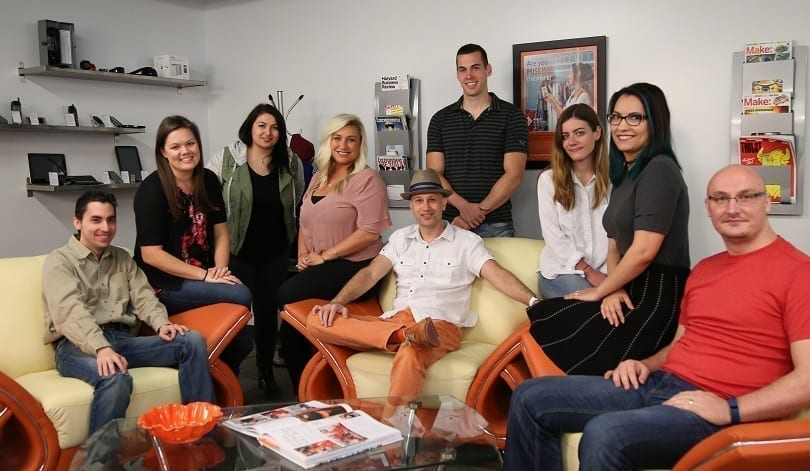 Call Our Tampa SEO Company Today
Google, Bing, Yahoo! And other search engines continue to adapt their formula to improve the user experience of their products, you need to make sure that you adapt as well, and that your website is compliant with the latest best practices. Don't be penalized as a result of negligence, and lose business to your competitors. Absolute Marketing Solutions is a Google Certified Partner that has the knowledge and experience to help you, your brand, or your organization, achieve results through a custom SEO strategy.
Contact us today for a free SEO consultation!