TAMPA ADWORDS AND PPC MANAGEMENT
expertise to deliver measurable results that maximize your RO
We Specialize in Search Engine Marketing (SEM)
Pay-Per-Click (PPC) advertising is a highly measurable method of advertising that allows you to acquire leads and customers immediately. Absolute Marketing Solutions is a Google Certified AdWords Partner with experience managing PPC campaigns, and other forms of paid advertising, for clients in the Tampa Bay area. We have the knowledge and expertise to deliver measurable results that maximize your ROI.
Our pay-per-click services help you draw targeted customers to your website. It's a great way to attract the right audience to your website because when they are looking for your industry, they see your ad. This allows for higher conversion and, subsequently, more sales. As AdWords Certified Partners, we can craft a compelling campaign targeting your key demographics in a way that will give your organization the highest return on your investment.
In addition to Google AdWords PPC Advertising, we offer services in the following areas:
Bing Ads
Run ads on Microsoft's search engine, Bing, the same way you would on Google's network. Bing Ads often have lower costs per click and cost per acquisition, making it an attractive advertising tool for small businesses.
Retargeting/ Remarketing Ads
Retargeting and remarketing refer to the strategy that involves displaying ads to a potential customer if they have visited your website. There are various avenues for performing this strategy either through the Google network or other third parties. It allows you to place ads in front of a defined audience that has already demonstrated an interest in your products or services.
Paid Content Distribution
Depending on your company's objectives, you may wish to build brand awareness by developing content and promoting that through advertising. Absolute Marketing Solutions has experience utilizing paid content distribution services to ensure your brand receives impressions and generates clicks.
Display Advertising
Display advertising is a type of online advertising that can take several shapes. From banner ads to rich media such as audio and video, Absolute Marketing Solutions can develop and execute a display advertising strategy that effectively communicates your brand's message.
Contact Our SEM/PPC/Google AdWords Team
Our Pay-Per-Click Advertising Process
When creating a new campaign, Absolute Marketing Solutions follows the following process to increase the successes of our advertising efforts.
To get started, we must first understand your business and your industry landscape. We accomplish this by analyzing your website, create filters (or install) analytics, review your competitor's efforts, perform detailed keyword research, and make recommendations to maximize the return on the campaign.
After establishing keyword opportunities, we develop the campaign architecture, preparing specific ad groups for A/B testing, and campaign structure. We compose various ad copy at this stage with compelling Calls to Action to increase your likelihood of action.
Account Creation & Campaign Setup
This process depends on a few variables such as your company's products, services, conversion tracking tool installation, designing landing pages, and deciding how to measure conversions and performance.
After setting your ads and pressing play, we don't stop there. We monitor and manage your campaign, making continual improvements based on ad group performance, keyword performance, and click-through-rates.
Our team will provide a summary report of the campaign at the month's end detailing metrics such as, the number of visitors to your website, which clicks converted to sales, phone calls, sign-ups or any goals established in the campaign creation and set up. Our reports are designed to give you valuable insights that will allow you to make informed business decisions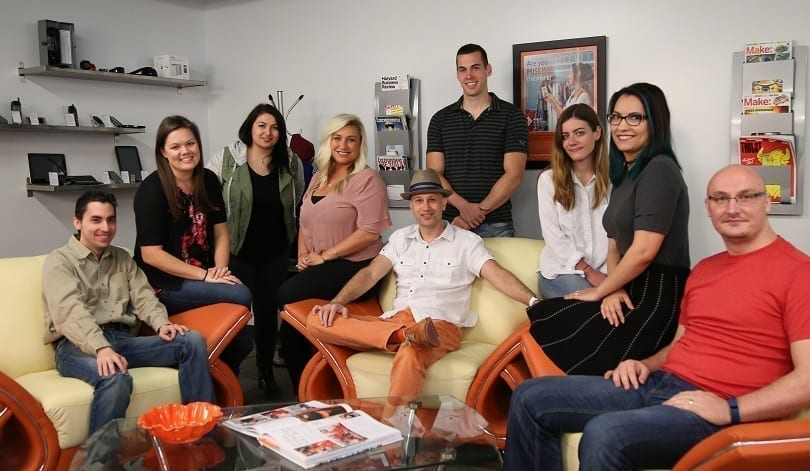 Launch my AdWords or PPC Campaign Today
Our pay-per-click management team is versed and experienced at developing strong marketing messages that invite customers to your website by understanding their intent, connecting with their needs, and encouraging them to engage. To get started, contact the Tampa PPC AdWords management team at 813-908-6862.