DIGITAL MARKETING FOR RESTAURANTS
Unleash the power of social media to bring in more customers & build loyalty
CREATE DIGITAL EXPERIENCES THAT KEEP YOUR CUSTOMERS COMING BACK AGAIN AND AGAIN
One of the challenges restaurants face is developing and executing fresh marketing ideas that are as appetizing in the digital world as they are in their establishments. At Absolute Marketing Solutions, our team of digital media experts can craft a compelling marketing strategy that will accelerate your brand's success. We can grow your customer email list, boost social media engagement, develop original branded content, build or maintain your website, design and manage paid ads, and more.
Absolute Marketing Solutions is an award-winning digital marketing agency that has brought success to over 200+ clients worldwide since 1999. Let the experts at Absolute handle your digital presence, so you can focus on your business.
Gold Hermes Creative Award, Ciccio Restaurant Group, Web Development
Platinum dotCOMM Award, Taco Bus, Experiential Marketing
Gold MarCom Award, Taco Bus, Special Event Marketing
Silver Davey Award, Taco Bus, Branding for Integrated Campaign
... view more on our awards page.
Contact our Web Design Team
Does your website reflect your brand?
Restaurants, bars, and hospitality venues need to think of how they can extend their experience to their customers through digital channels, not just on-site customer service. While so much time and energy may be devoted to ensuring that your restaurant is pleasant and inviting and your food is of the highest quality, many businesses spend little time or effort ensuring that their restaurant website design has the same effect.
What you might not realize is how much your outdated website is hurting you. Contact our award-winning web design team to kick off a powerful web experience that will boost sales, increase visibility, and stand out amongst your local competitors.
"We were looking for a fresh way to showcase our brands that gives them each a unique feel but also builds cohesion within the CRG portfolio. Most importantly, we wanted to provide an improved and modern user experience for our guests. After working with the Absolute team, we now have a platform for seamlessly building out our businesses as we continue to expand. "
– Nikki Wallen, Marketing Director for Ciccio Restaurant Group
"National Burrito Day at Taco Bus was such a spectacular event, with a large attendance! We are looking forward to next year's competition and growing it even more. Absolute Marketing Solutions, through tireless marketing and event promotion, were able to bring success and elevate the Taco Bus brand and our relationship with our customers."
– Heather Chaudhry, Director of Marketing for Taco Bus

DIGITAL MARKETING CASE STUDY: TACO BUS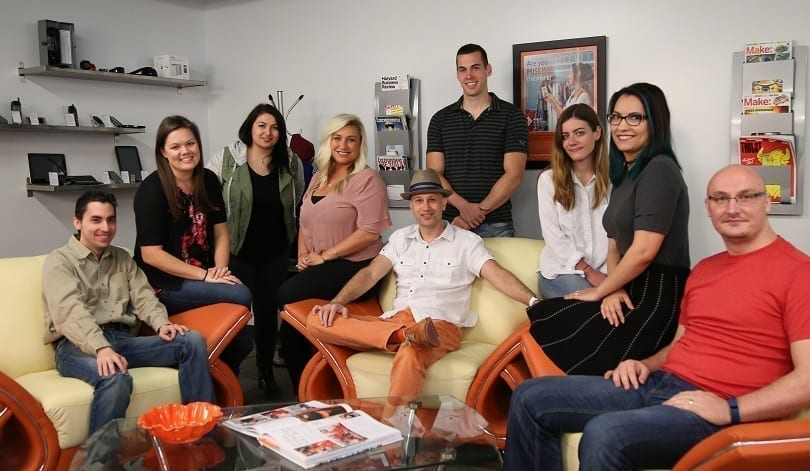 LAUNCH YOUR DIGITAL MARKETING STRATEGY TODAY
Contact the team at Absolute Marketing Solutions today to get started on your digital marketing strategy. Gain online visibility, outrank competitors, and position your organization as an industry leader. Allow our award-winning team to build your brand by leveraging digital with best of breed solutions.