Let our Tampa digital marketing agency achieve uncommon success for your brand.
When it comes to digital marketing, many organizations have difficulty determining where and how to start. That's why having a digital partner who takes an integrated approach to your marketing is essential to accelerate your growth. The key to generating a high return on investment (ROI) from your digital marketing efforts is to craft a digital strategy founded on your business goals and a solid understanding of your target audience.
Absolute Marketing Solutions is a Tampa digital marketing agency that builds brands and helps draw consumers to companies with a full suite of services, including search engine optimization, content marketing, pay-per-click and AdWords campaign management, digital PR, email marketing, social media campaigns, and beyond. We utilize a combination of best practices, innovation, an understanding of your audience to craft multi-channel campaigns that help you cut through the competitive clutter. We are Google AdWords Partners and are fully trained and experienced in delivering powerful results using only the best practices for our clients.
Contact our Web Design Team
Starting off on the right foot
Our collaboration with you begins with a meeting. An opportunity to learn more about your company, your customers, their needs, and the competitive atmosphere that surrounds you. What is your brand positioning? Where do you want your brand, product, or company to be in the future? Before crafting a strategy or launching any campaign, we conduct extensive including competitive and customer analysis. We build personas to better understand how your digital marketing campaign can best resonate with the needs of your consumers.
UTILIZING RESEARCH AND ANALYSIS, WE CREATE A DIGITAL MARKETING STRATEGY THAT MAY INCLUDE THE FOLLOWING SERVICES:
SEO (Search Engine Optimization)
Search engine optimization strategies are always evolving, and failure to keep up with the latest rules and standards set by search engines could have a detrimental effect on your website. Having a beautifully designed and optimized site is excellent, but if your audience can't find it, your efforts will be wasted. Our team of SEO team does extensive keyword analysis to determine which keywords and phrases people use when looking for your products or services. We then adjust both with your site's infrastructure and your content to ensure that they are positioned appropriately to rank and increase impressions. To learn more about how our SEO services can help you achieve your business goals, click here.
Local SEO
Local SEO is fast becoming a driver of consumer buying decisions. According to a study by BIA/Kelsey, 97% of consumers use the Internet when searching for local products or services. For small businesses looking to sell locally, ranking high in local search for relevant key terms is vital. From directory management, citation audits, schema markup, Google My Business optimization and more, we can handle your search engine optimization efforts to boost your local rankings. To inquire about our Tampa local SEO services, click here.
Responsive Web Design
With mobile traffic making up nearly 60 percent of all web traffic and growing, it has become more important than ever for companies to have a presence across multiple platforms, from television sets to smart watches. A responsive, mobile-friendly website is a seamless solution that allows your website to provide a superb user experience across any device it's viewed on. Our multi-award-winning Tampa digital marketing team always employs responsive web design as a best practice, meaning that your website will engage your audience, regardless if viewed on a personal computer, smartphone or tablet. To learn more about our responsive web design services, click here.
Pay-Per-Click
The biggest benefit of PPC ads is that they generate leads immediately. Absolute Marketing Solutions is a certified Google Partner and has expertise creating highly convertible ads and landing pages to drive real business results. This allows for higher conversion and, subsequently, more sales. As AdWords Certified Partners, we can craft a compelling campaign targeting your key demographics in a way that will give your organization the highest return on your investment.
Content Marketing
It is crucial for companies to communicate effectively with their audiences by crafting meaningful messaging through the most effective channel. Whether through their websites, blogs, video or social media, our digital marketing team helps clients build communities around their products and pique the interests of consumers. It's about providing something valuable to your audience, and we work diligently with you to deliver innovative ways to do just that. To learn more about our content marketing services, click here.
Email Marketing
"Out of sight, out of mind," this idiom is never truer than when applied to business. Without consistently being in front of your audience, you are likely to be forgotten. While email may be one of the oldest forms of digital communication, it also is one of the highest converting mediums as well. An effective email marketing strategy can connect you to your audience; email marketing software helps you understand your audience's response so that you can plan your next marketing move. We help our clients build their audience base and then our email marketing services help strengthen their connection with their customers. To learn more about our Tampa email marketing services, click here.
Social Media Marketing
Consumers have conversations on a daily basis about your industry. The best way to ensure that your company is at the center of that conversation is through a strategic approach to social media that not only project your key messages, but provides something of value to consumers. Helpful knowledge, an insider view of your industry, a daily "pick me up," these items connect people to brands and our team can create a strategy that accomplishes that objective. We also monitor mentions, reviews, and comments to ensure your brand message is consistent across all channels.
Public Relations & Reputation Management
With the emergence of social media and non-traditional media outlets, it has become important to establish a public relations strategy that connects with influencers and promotes conversations about your products and services. We create PR campaigns that establish our clients as "thought leaders" and builds relationships with important industry influencers. We also offer comprehensive reputation management services and crisis recovery management if your organization suffers a PR crisis.

DIGITAL MARKETING CASE STUDY: TACO BUS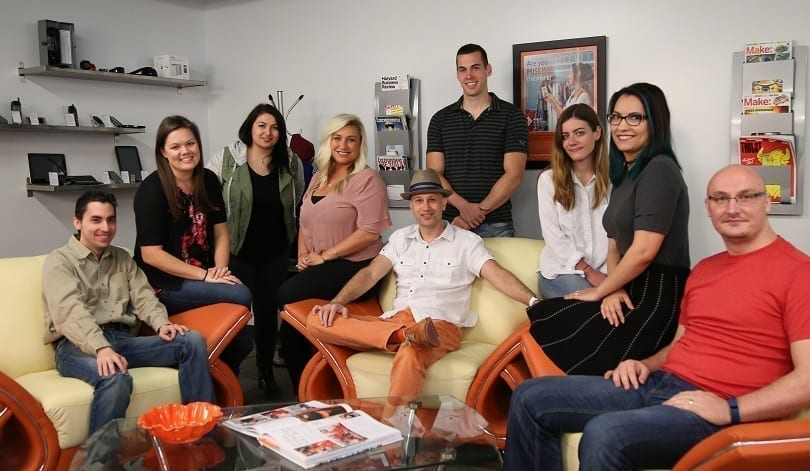 LAUNCH YOUR DIGITAL MARKETING STRATEGY TODAY
Contact the team at Absolute Marketing Solutions today to get started on your digital marketing strategy. Gain online visibility, outrank competitors, and position your organization as an industry leader. Allow our award-winning team to build your brand by leveraging digital with best of breed solutions.