Rebuild your name and your brand with confidence
Like a digital tattoo, a PR crisis can be on your record forever. For all companies and individuals, reputation management is a critical part of maintaining your brand, company, or agency. Your online reputation shapes how you and your business are perceived by employers, potential customers, and investors. Absolute Marketing Solutions provides a full suite of reputation management services designed to restore your reputation online, maintain it, and capture opportunities to bolster your reputation.
To restore our clients' online reputation, we utilize best practices in the areas of Search Engine Optimization, strategic Content Creation, and social media management to push down negative articles or comments in search rankings. While some of these articles and mentions may not go away completely, it's crucial to move them further down the page and to reclaim your story through positive coverage and features.
Contact our Web Design Team
Our Reputation Management Process
For clients that want to maintain or bolster their online reputation, we have a variety of digital marketing services that are designed to position companies, individuals, products, and services in a manner that helps them reach their goals.
We start by developing a communications strategy specifically tailored for your company or organization's situation. Whether it's a rebranding strategy, a crisis recovery plan, or a preventative PR crisis solution, we're here to protect and nurture your company's name.
Depending on the nature of the public relations issue, we begin to craft and produce compelling content pieces that promote your company or organization.
Distribution and Outreach
Whether we publish a formal statement on your website, a press release, a blog, or send a media pitch, we are constantly fostering relationships with major media and influencers in your industry landscape.
Reacting to news stories, producing positive content, and engaging with your audience isn't always enough to protect your brand. We monitor and keep up with the latest in your organization to be proactive and have plans in place in the case a future incident arises.
OUR REPUTATION MANAGEMENT SERVICES
Did you know that if a search result moves from first to the fourth position in Google, the number of clicks the search result receives goes down almost 75 percent? That's why having a strategy crisis recovery plan can be essential in repairing your company or brand's reputation. Here are Absolute's core services that we utilize to help restore and rebuild your company or organization's reputation.
Search Engine Optimization
Part of restoring, managing, and bolstering your reputation involves understanding what key terms are most relevant to you or your company. The Tampa reputation management and crisis recovery team at Absolute Marketing Solutions will assess your current situation and build a strategy based on your goals.
Online Reputation Monitoring (ORM)
Part of restoring, managing, and bolstering your reputation involves understanding what key terms are most relevant to you or your company. The Tampa reputation management and crisis recovery team at Absolute Marketing Solutions will assess your current situation and build a strategy based on your goals.
Our public relations team is comprised of former journalists and expert content marketers who will create press releases promoting your business and initiatives. We also have established relationships with local, trade and national media through professional connections in the Tampa Bay area. We will utilize these connections to garner positive media attention for your brand or company in a way that achieves your business objectives.
To push negative articles and mentions down, you need positive content to move up in search results. Our content management team will work with you to produce content that is not only positive but aligned with your personal or professional goals. This content includes the creation of blog articles and social media. We also work to garner positive online reviews. Also, we adhere to the Associated Press style guidelines when creating and distributing press releases, pitches, and media alerts.
Developing strategic communications:
Developing concepts and processes within your organization to meet your overall business goals.
Developing and nurturing media relations:
Leveraging positive stories and coverage by reaching out and building relationships with key members of the press who have a direct influence on your audiences.
Statement coaching:
We prepare our clients to address the public to issue statements through meetings and crisis planning to ensure your statements and key messages are approved and consistent with your overall brand vision.
PR and Media Coverage Audits:
Using our digital tools, we can perform an audit of all your existing coverage to map, finding solutions to improve your organization's messaging.
Developing an internal crisis management team:
We can help assemble a crisis management team at your company or organization to make sure everyone knows what their role is, even before a crisis or issue arises.
Legal expertise:
Depending on the nature of your PR crisis, we may work with experienced legal teams and individuals to help assemble your statements and issue proper responses to the crisis at hand.
Digital publicity:
Our online reputation management (ORM) experts work to promote your organization by being proactive; creating real news rather than just responding to it.
Social media monitoring:
We ensure that your brand, company, or entity is being watched out for on all fronts – especially social media. From Facebook to Yelp to Trip Advisor and more, we ensure that your name is being monitored and we reply with approved messages to key publics involved.
Brand re-alignment strategy:
Some of our clients feel they need to re-establish their existing brand or develop a new brand entirely. From brand positioning, logo creation and beyond, our full-service digital marketing agency can work with you to build something unique and extraordinary.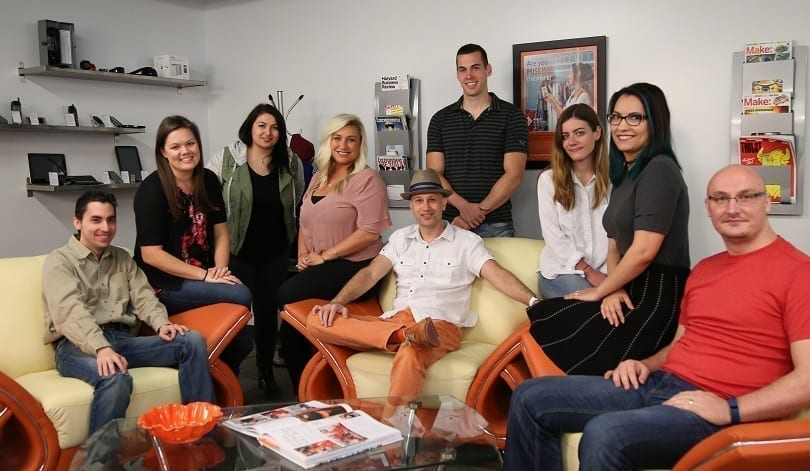 Absolute Marketing Solutions: A Full Service Reputation Management Firm
If your company, brand, or person needs a reputation management strategy, or a crisis recovery plan, contact the team at Absolute Marketing Solutions today. We work with our clients to rebuild their hard-earned reputation in their field by implementing strategy and effective communications methods to rebuild trust authentically and genuinely.